"KARPOL" is Service-Trade Company operating in the agricultural market continuously since 2003. More than a dozen years of experience in providing complex services to the agriculture has allowed the company to adjust its offer to the needs of customers and business partners both in Poland and abroad. Thanks to our business contacts all over Europe, the company can offer its customers convenient conditions for the sale and purchase of crops and products of renowned brands, which are essential in agricultural production processes and processing .
Our storage facilities equipped with full infrastructure and the new generation laboratory equipment allow for accurate assessment of the purchased products and full control of the goods to be sold.
We guarantee all our partners the expert advice, fast and timely execution of orders and contracts, and individual approach to each client.
"KARPOL"
Przedsiębiorstwo Usługowo-Handlowe
Wojciech Pacuła
Kotłowo 3 ,76-039 Biesiekierz
NIP PL6721318557
Phone: +48 94 340 93 20
Fax: +48 94 318 03 66
Mateusz Grunau:
Mobile: +48 511 326 674
mateusz.grunau@karpolkarlina.pl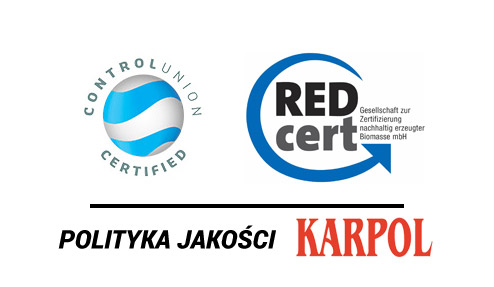 Our company provides the following services:
purchase: grains, rape seeds, seeds of legumes.
sale: cereal seed, fertilizers, feedstuffs and feed components for farm and domestic animals.
While visiting our main office in Kotłowo, you can equip yourself with cereal seeds, pulses, oilseeds, feedstuffs and feed components. We also offer oil and lubricants and other consumables for agricultural machinery and equipment from reputable businesses.